Prestige Services uses Infrared Detection technology for moisture, water and energy losses. We also work directly with your Insurance Company.
Water extraction is necessary when and if you have standing water in your house. This kind of disaster can be caused from a leak hidden in your walls, an overflowing toilet left unattended or a washing machine malfunction. We are on call 24/7. Our service area is Charleston, Mt. Pleasant, North Charleston, Summerville, Goose Creek…basically the Tri-county area. Give us a call if you have a Water Emergency!
Using our Professional Hardwood Floor Cleaning services will ensure that your floors maintain their beauty. Our cost-effective service will bring your floors back to life even after years of neglect.
Proper carpet cleaning can help to get rid of unpleasant odors from your floor,as well as unsightly stains. If your carpet has ever become damp, then the chances are that it could smell damp and unpleasant for a long time afterwards. If you have pets or young children, the floor may also have come into contact with unpleasant matter, which can cause serious odor issues. Our Professional carpet cleaning experts will know how to extract odors and excess moisture from the floor, to avoid this from becoming a real issue.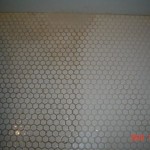 Regular tile and grout cleaning will enhance the beauty and longevity of your floors. Since most tile floors are found in bathrooms or kitchens, there are many opportunities to leave dirt and residue on those surfaces. Our Tile Cleaning Professionals will leave your floors as beautiful as the day they were installed.